Your Backyard
Paradise is Waiting.
Our landscaping and pool experts will transform your outdoor living space into a relaxing retreat, so you can reconnect with what really matters.
You Know Your Ordinary Backyard Has the Potential to be an Extraordinary Outdoor Living Space, BUT…
You're overwhelmed by the complexity of a backyard transformation
You've dealt with unreliable contractors that deliver poor quality craftsmanship and never meet deadlines in the past and can't go through that again
You're not sure about investing in an outdoor living space if it's only going to be used for four months of the year
We get it. The whole process can feel intimidating and stressful. That's the opposite of what you need when you're trying to make your dreams of a relaxing backyard retreat come true.
But what if it was e
asy and worry-free?
At Earthform, our team of experts will simplify the process and take care of every detail from start to finish.
All you have to do is relax and look forward to the big reveal of your private 4-season retreat.
Exceptional quality – turn-key and stress-free.
At Earthform, we believe in doing the job right the first time.
For over a decade, Earthform's team of landscaping and pool experts has been helping hundreds of Maritimers create custom backyard retreats that will last a lifetime.
We never compromise on quality, execute every project to the most exacting standards, and take pride in offering highly personalized service.
We are also committed to continuously training our staff and staying on top of the latest breakthroughs in the industry, so we can provide you with unparalleled service and builds.
Our Earthform team will:
Create a backyard you absolutely love and can enjoy all year round
Provide high-quality workmanship that increases your property's value
Help you reclaim quality time with loved ones by taking care of all your property maintenance needs
Take care of every detail and make sure the entire process is easy and straightforward
Skip the stress of dealing with multiple contractors
Stop worrying about corners being cut, unmet deadlines, and your backyard dreams being unfilled
Avoid spending extra money and time down the road on repairs because the job wasn't done right the first time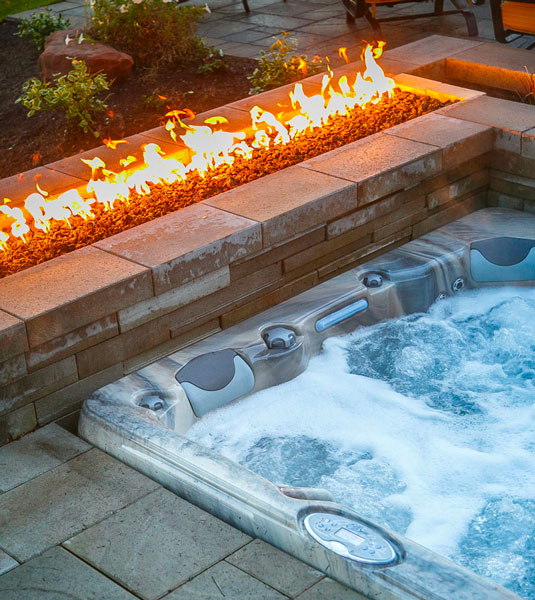 Your Private Retreat is Just Steps Away
3 easy steps, that is.
Book a Consultation
We'll come to you for a free consultation. We'll dig deep to ensure we have a crystal clear understanding of your vision. After the meeting, we'll provide a project plan and quote for you to review.
We Build Your Dream
Yes, it's that simple. Share your vision with us and we'll uncover your backyard's full potential and handle every detail of the design and build. And we'll do it without going over budget or pushing back the deadline.
Relax In Luxury
Once you've basked in the big reveal of your backyard transformation, it's time to relax and escape to your private retreat just steps from your house. No driving or flying required.
We had a great experience with Earthform. They responded quickly to our inquiry, and the work was completed on a budget and on schedule by very professional tradespeople. The completed job looks great and everything was cleaned up beautifully.
Leona Conrick
Just wanted to say thanks to you and the crew that worked on my porch and patio. The end result is incredible, far better than I imagined. Everyone I have dealt with at Earthform, from the initial consultation with Joe to the finished project, has been very professional and patient with my many questions. The guys that worked here were so easy going and respectful, I had an idea of what I wanted and they discussed and worked with me to ensure the vision became a reality. Your company exemplifies customer service and I will highly recommend you to anyone looking for landscaping.
Janette Brake
We are extremely pleased with the courtyard designed and built by Earthform this past summer. The design is harmonious with our brick & stone heritage building, and the quality construction was done in a timely manner. The courtyard is a wonderful addition to our restaurant and we have received many compliments from our patrons.
Doug & Judy Harvey and Richard Court
I am very impressed with with the customer service I received from the team at Earthform. From the first contact to the final clean up, I knew my business was appreciated. Excellent service and very professional work! I highly recommend this the team at Eartform.
David Rayner
We'll bring your backyard vision to life and create an incredible outdoor oasis.
All you have to do is look forward to entertaining, unwinding, and reconnecting with what really matters.